So I have
this friend
whose brain is
The Encyclopedia of Dog Breeds
. We have been known to TiVO dog shows and we may or may not have
attended a dog show together
, for real, in actual life.
I found myself watching a re-run of the 2008 Westminster Dog Show, or whatever. Every year some absurd poodle wins. But poodles were stuffed in their face in 2008, when an actual gremlin came away with Best in Show. All nine people in the audience were shocked and delighted.
"Friend, what is the name of the dog breed whose eyeballs are the same height as its mouth? They are earth's grumpiest mammal? They look like this."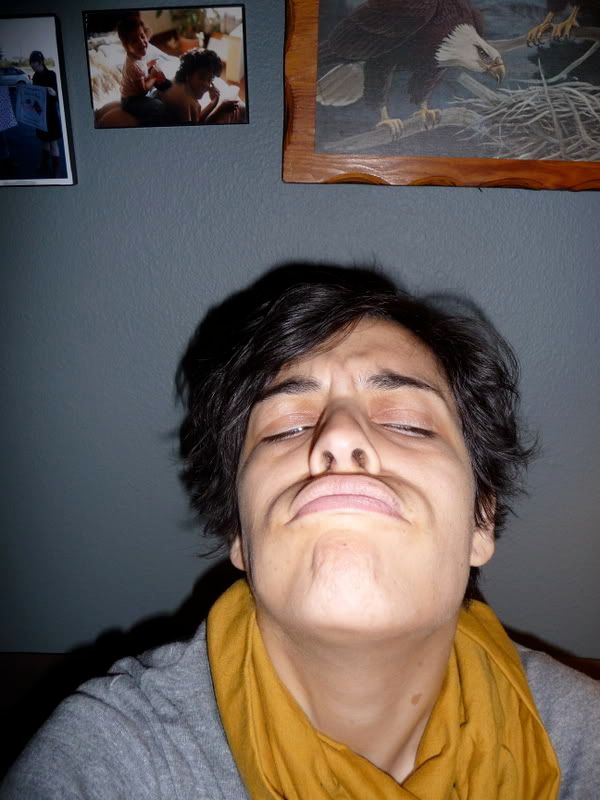 "Oh, you mean a
Brussels Griffon
?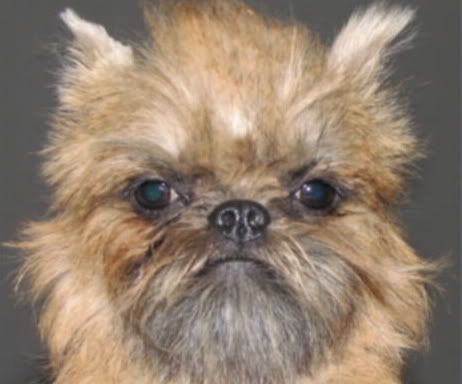 Savor your victory BG. The poodles will not forget you.