"Would it be possible for me to send you some information about our extra-curricular programs that provide training to children who are interested in massaging dogs?"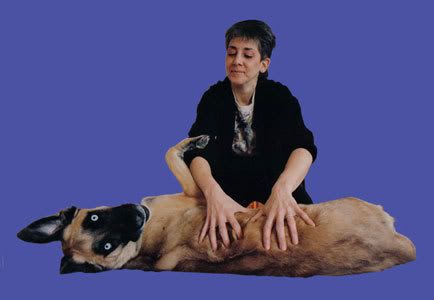 "What?"
"We're a member of the International Association of Animal Massage & Bodywork. The PetMassage for Kids™ program teaches children the basic hands-on skills of canine massage. They learn the basic handling, touching, holding,
stroking
, and other PetMassage techniques with their stuffed dogs. Confidence in their new abilities grows while important psycho-social skills develop naturally."
"Please send me more information immediately."